I would like to start a journal of my 55 gallon FOWLR saltwater tank.
Equipment
55 gallon All-Glass tank(48"Lx13"Wx20"H)
Wood stand
Remora protein skimmer
AquaClear 110
3 Maxijet 1200's
Current USA Satellite 2x65watt PowerCompact light fixture
100watt heater
Coralife digital thermometer
Small Mag-Float
30lbs of base rock
a few pounds of live rock
40lbs of white sand
Future Livestock
3 Blue/Green Chromis
2 False Percula Clownfish
Either 1 Sixline Wrasse or 1 Carpenters Flasher Wrasse
A show piece fish either a Bicolor Angelfish or a Half Black Angelfish
Maybe a Blenny
Here are the pictures from when I started setting up this tank about two weeks ago and up until now.
Empty tank on stand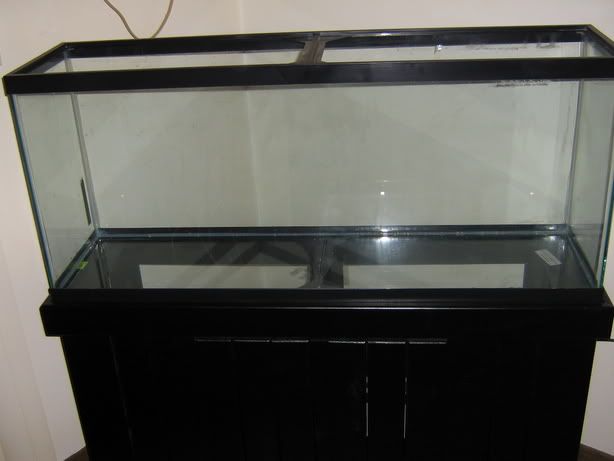 Painted the back of the tank black
Added the salt
Started to clear up
Moonlights
Added the sand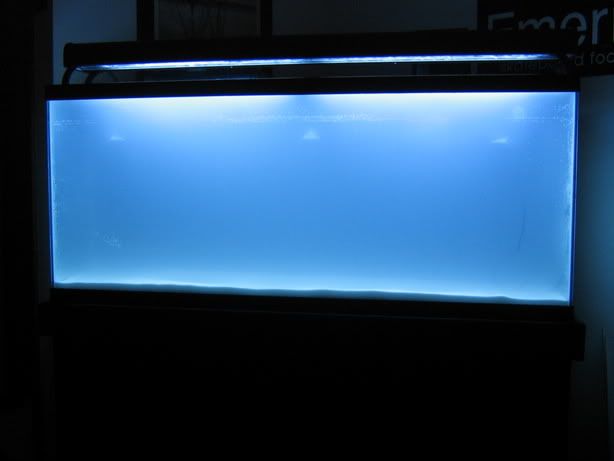 Cool angle picture
Most recent picture with 2lbs of live rock added
Comments are always welcomed.