Because it's been a while, we thought we'd have a play with the camera again!
Kat told me to prat about with the controls of it and (having nearly stuffed it up!) I managed to get a really nice picture!

Spyyk decided to show off that huge mouth by glomping a whole pellet...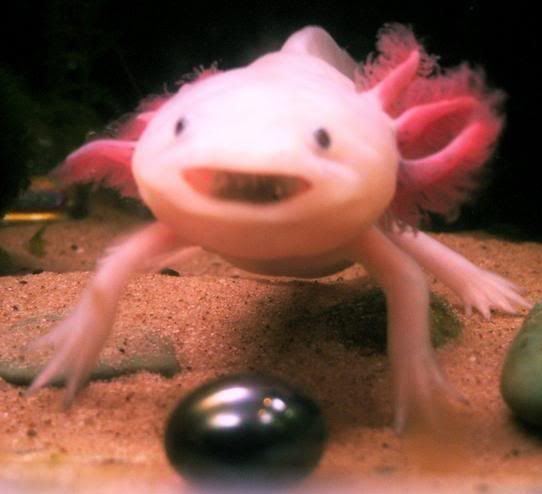 And then I had some fun with colours...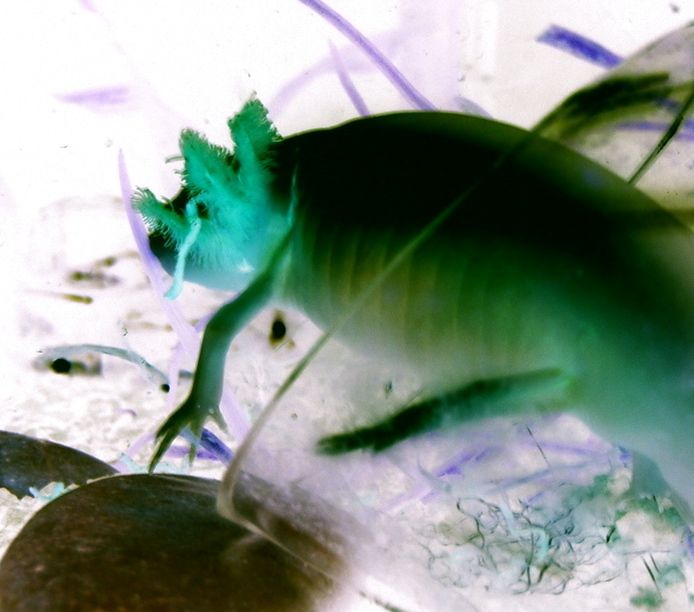 Ahh what fun the Reverse Button is!
Hope you think the colours are as funky as I do - I wonder if I could turn that into a massive poster...