Wow, sorry - it's been a bit quiet recently with all the work and such!
Spyyk's still his usual, being a terror.
He's taken to staring recently. Just sitting, and staring.
But then I woke up late one night - and found THIS: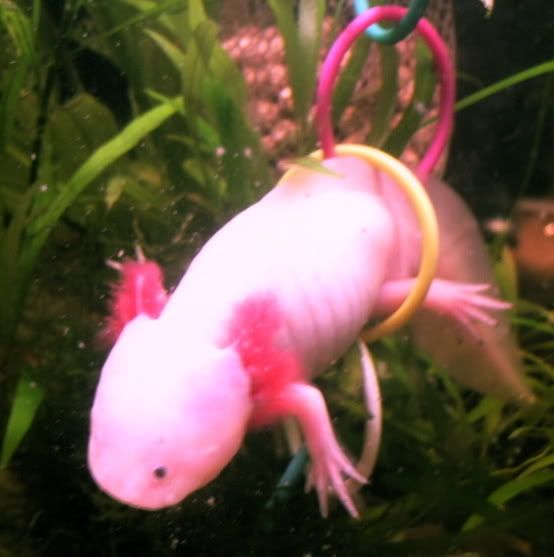 And so he sat, and swang, slowly twisting in the waterflow, like some bizarre windchime: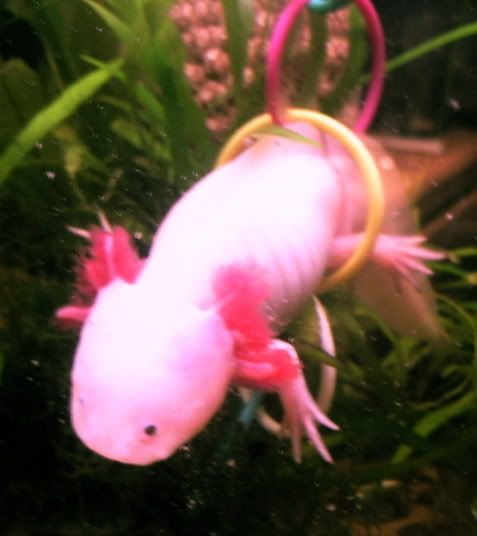 So I went back to sleep.
In the morning, he'd resumed his sit and glower technique. He's not grumpy or anything, he's just practising... (? No, I don't know why either)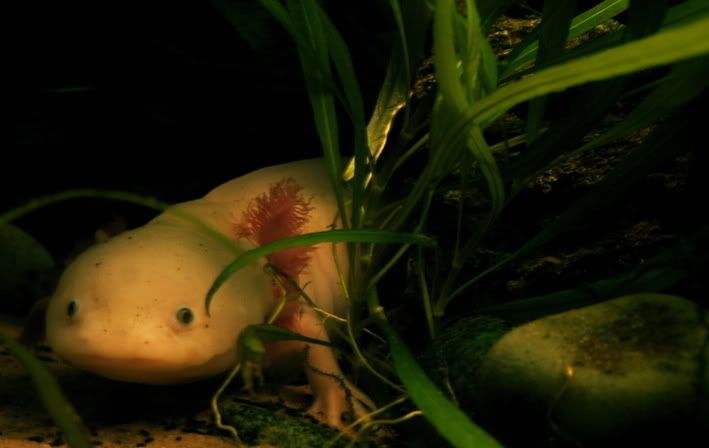 And with a merry "SPROING" bounced out to say hi. See, I told you he wasn't sulking. I mean, just look at that massive grin!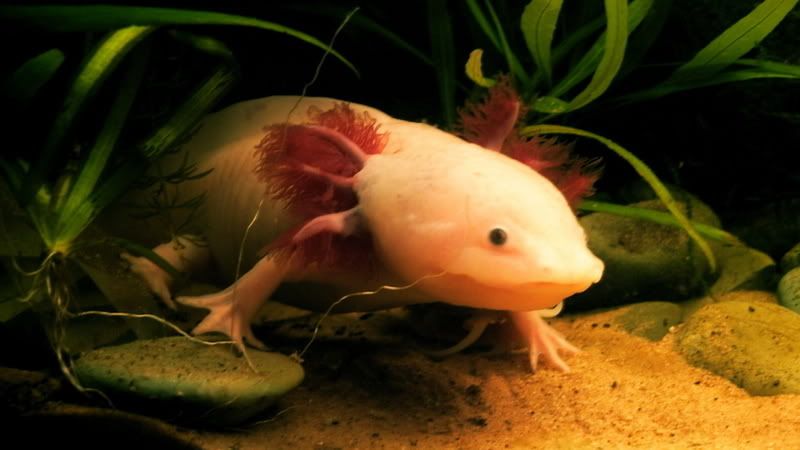 Last night he was being equally as bizarre - stargazing this time.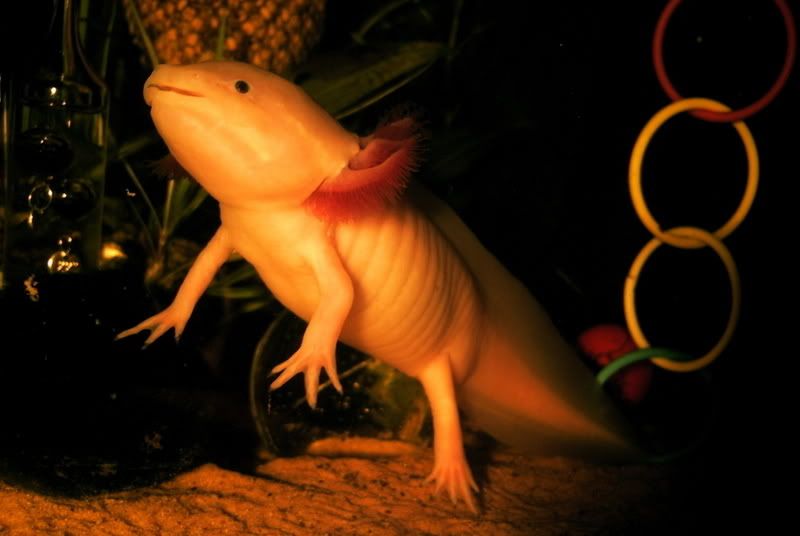 Yes, his mouth is open. That odd hollow on his top lip is the inside - they have odd shaped mouths. I did point out we were INSIDE, but he seemed quite happy. I'll give him a glow in the dark star on the condensation hood later.
And the eBay sales - I bought Spyyk a gorgeous glass ball. I'm impressed, he can push it around reasonably easily... (and I still have plenty left for bogwood!)