I feel really guilty for hiding Kev's gorgeous pictures of Forest with my thread now...
Sorry Kev!
Anyhow, this is Braeburn and Smith, my two adopted Chinese Fire Belly Newts.
Braeburn is the one climbing out here, you can see the mad orange flash on her tail where she's twizzled around...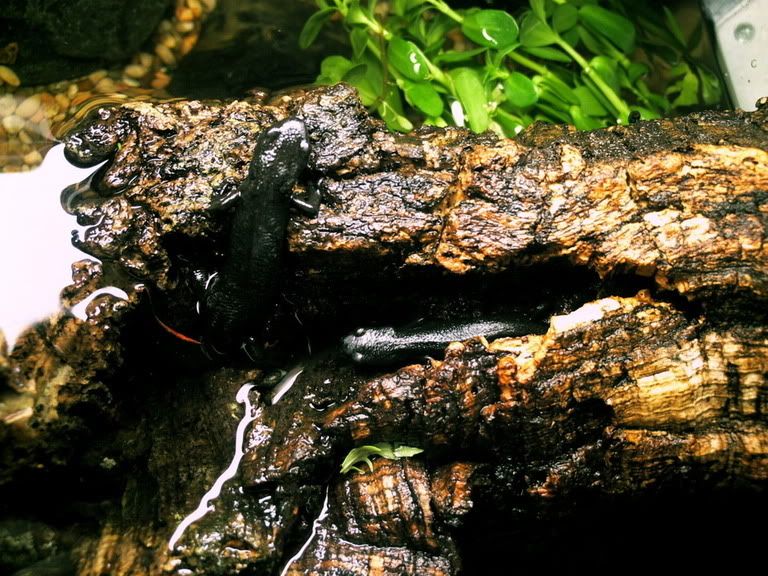 They're very friendly, and surprisingly vocal. Smith (top) was popping and clicking happily. It's funny to watch, he looks like he's coughing.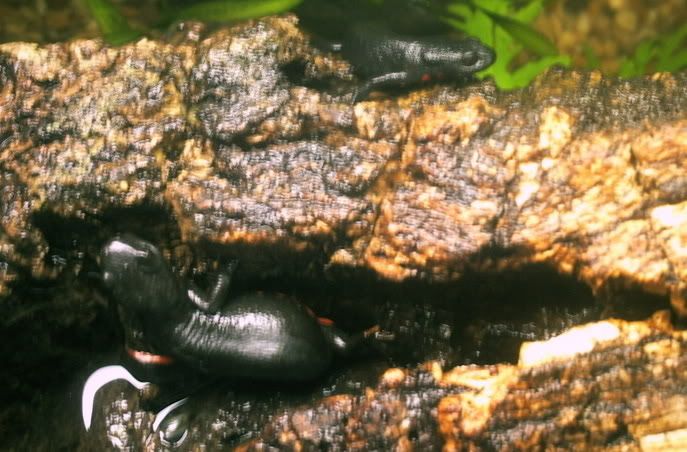 Smith has wandered off fpr a bit - he likes the water the most. I didn't get any pics of him swimming, as my camera died just as I was going to get a sweet shot.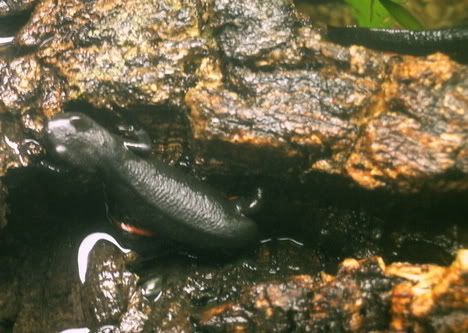 Ooh look, orange tummy! Magic colours, they really are.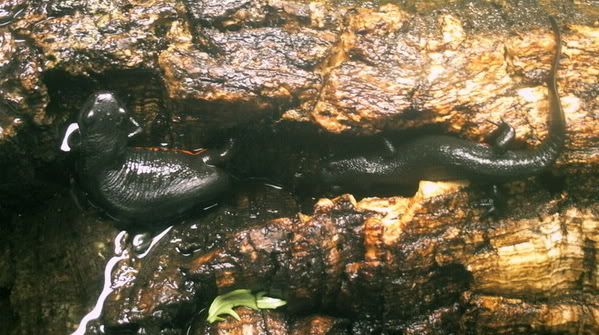 Hello again!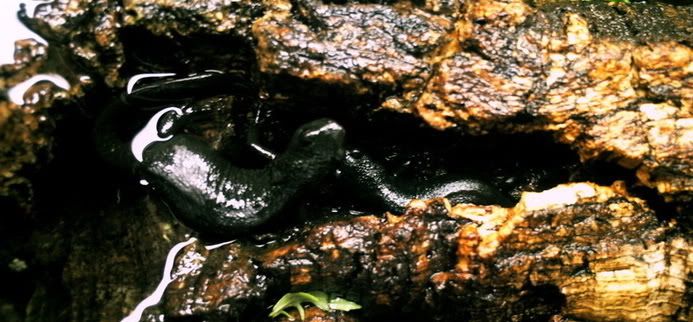 I will of course take more pictures at a later date!