Ahh, we've been having some fun since.
Every now and then they come out for a walk. Smith, much healthier now, is fast. I mean FAST. Whoosh - there went a newt.
Brae is in love with my partner's brother. Pick her up - she instantly stares at him. Turn hand round, the head goes too, tracking him.
Turn other way, her head's like a gun turret locked on...
They get fed every 3-4 days at the moment, but they get large meals. Live bloodworm, scattered across the tank, so they have to "hunt" it like proper animals. Braeburn's ace, Snap.
This seems to have done them a lot of good, they're VERY active, and I've moved stuff about a bit to give them interesting playgrounds, plus a cave to sit in.
Brae belly:
AUGH! Headless newt!

*glare* - - Ok, ok - I'm sorry. You win.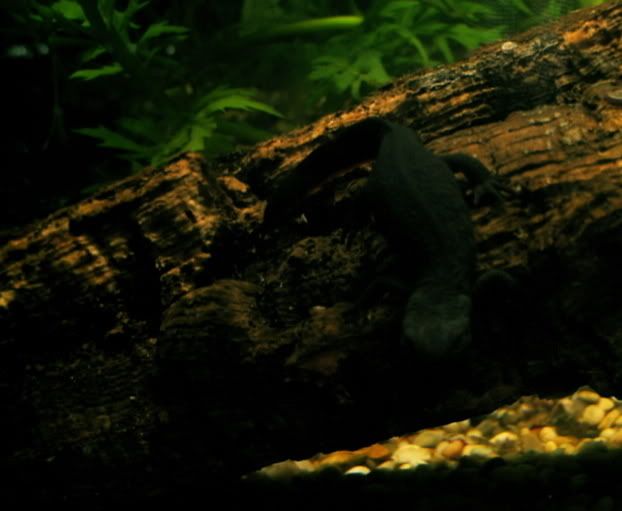 Smith?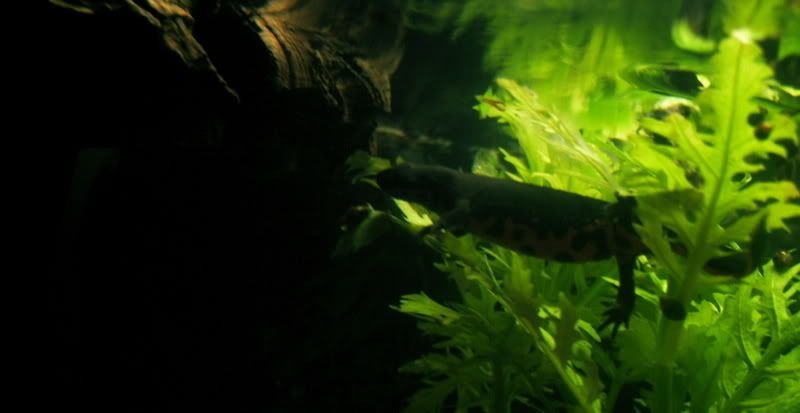 *Braeburn is also wondering*
Smithy - what're you doing?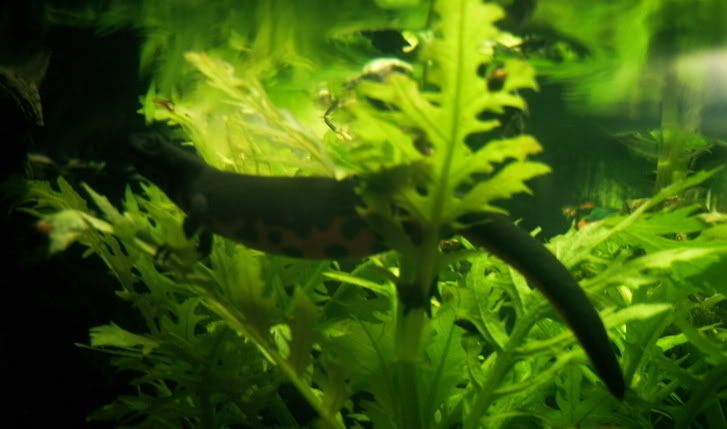 *has got bored of wondering, and goes wandering*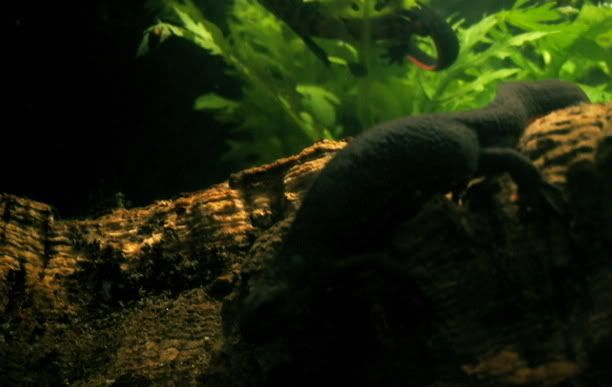 Oh. I see. Ceiling.
*shrugs*
Newts eh?