I started a 2.5 gallon saltwater tank and I have been really enjoying this tank. I will post the tanks specifications and post some pictures of the tank.
Equipment
2.5 gallon All-Glass tank(12"Lx6"Wx8"H)
18watt Power Compact light fixture
Aquaclear 30
All-Glass 50watt heater
Coralife digital thermometer
Small Mag-Float
Livestock
1 Strawberry crab
1 Margarita snail
1 Hermit
I need to add another snail and a hermit crab.
Corals
4 Button polyps
1 Blue spotted Mushroom
More coral coming soon
Now time for the best part the pictures.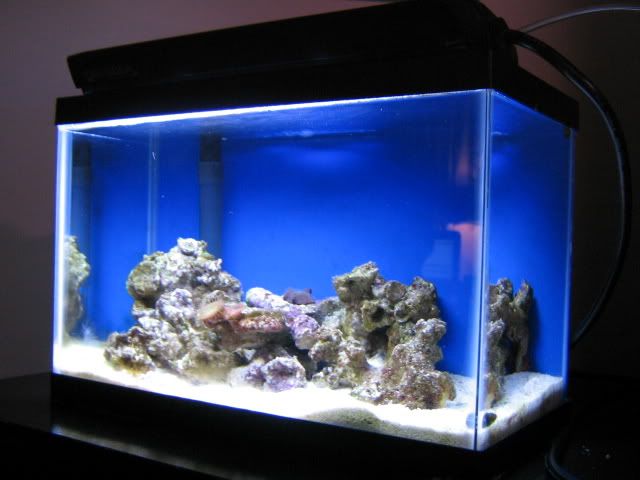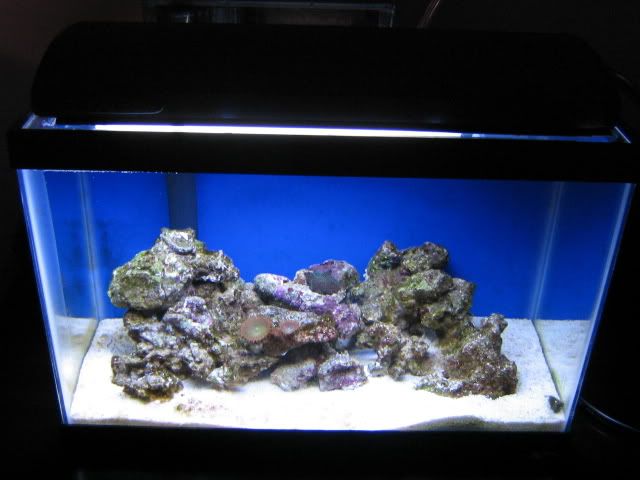 With flash
Without flash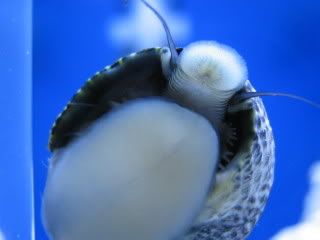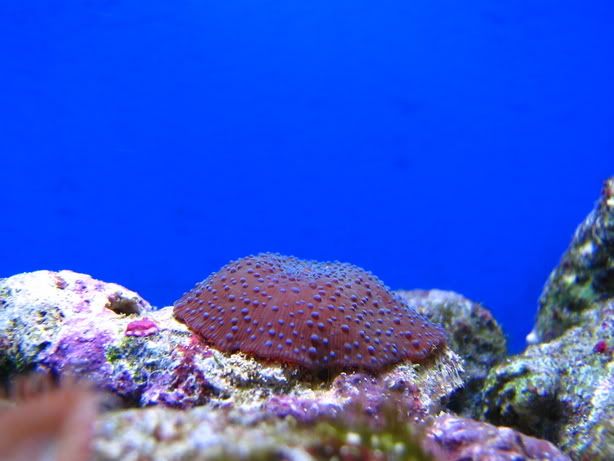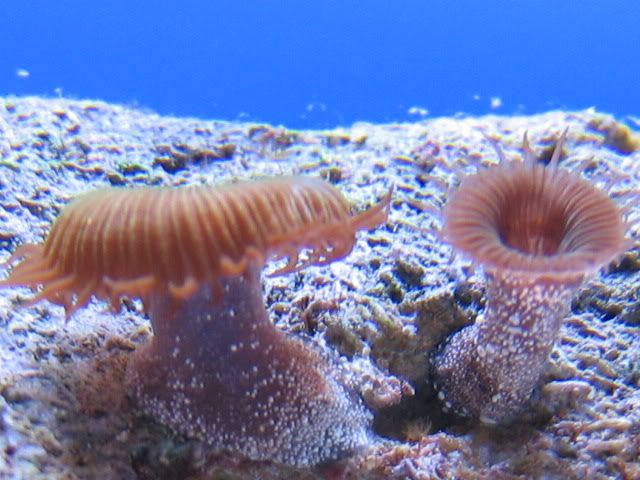 I have more pictures that I will post later.