Though I have been doing bonsai for about 13 or 14 yrs, this is my first attempt at chrysanthemum bonsai. Mums were used in penjing by the Chinese before the art was refined as bonsai by the Japanese. Mid October is the time of Kiku Matsuri, the mum festival, in Japan.
I know the flowers of this variety are much too large to look very good, but I'm happy with the over all structure. This was just a small single stem division a few inches in height with no branching from a mum in the yard mid spring when I started it. Maybe sometime I'll try this with one that has the dwarf flowers.
From soil surface to crown, it measures 18". Between the earthenware pot , large stone, and gravel based growing medium (a good bit of granite chicken grit actually LOL) it weighs quite a lot for its size.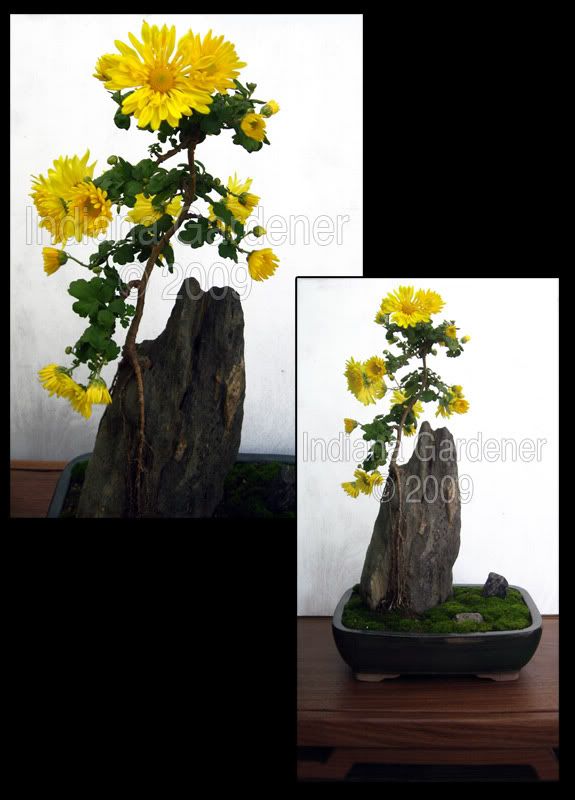 David