Just thought I'd share some photos of the brackish fishies I've kept, or am still keeping.
Breeding pair of Orange Chromides
Mono - Suicidally jumpy (ended up in the washing basket during a water change, discovered 2 days later)
Figure 8 Puffer - This is my little baby, I've got two now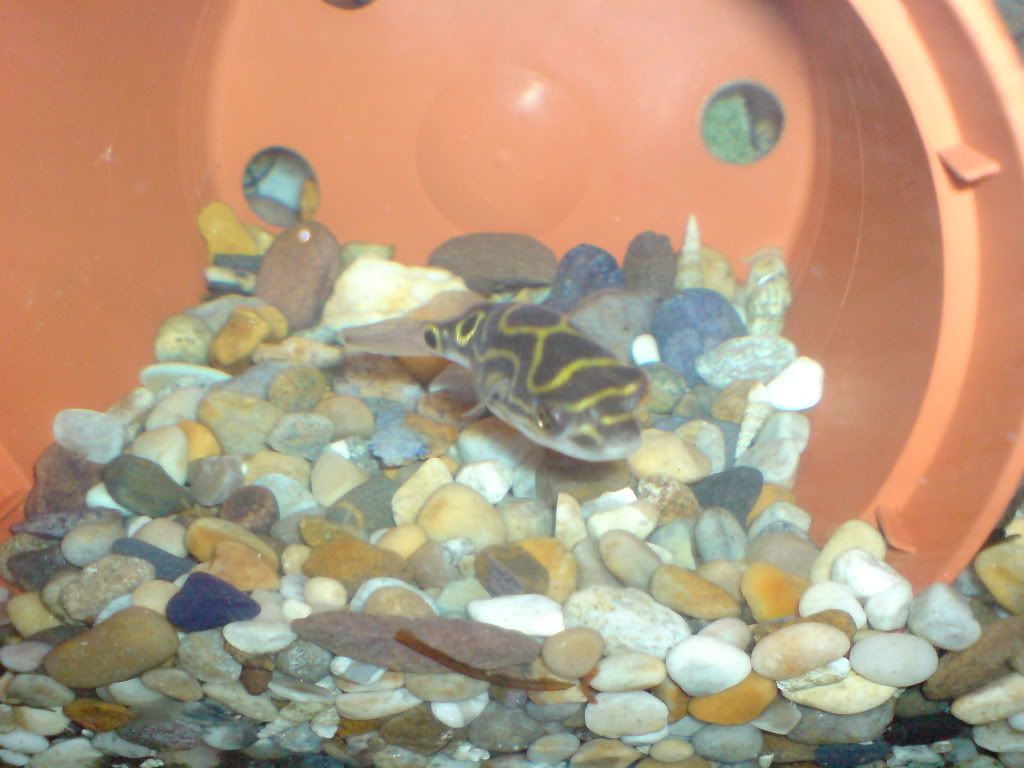 Green Spotted Puffer - Still going strong several years on
Dwarf Puffer - now in a seperate tank for their own safety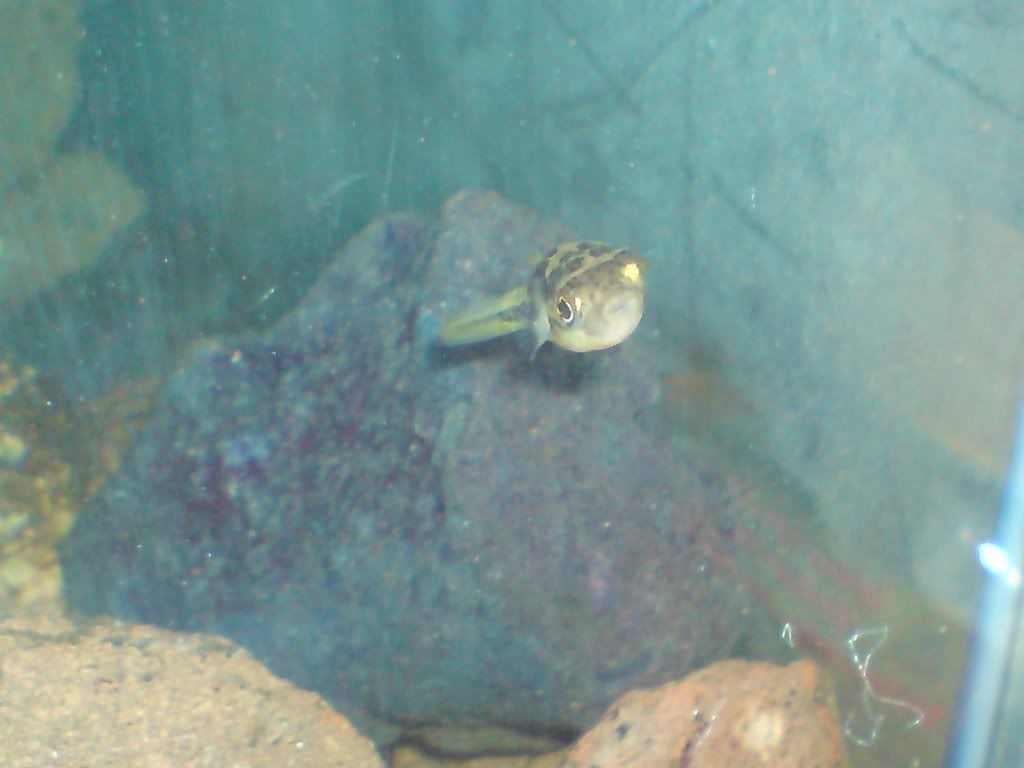 Red Eyed Red Tailed Puffers - Thriving in these conditions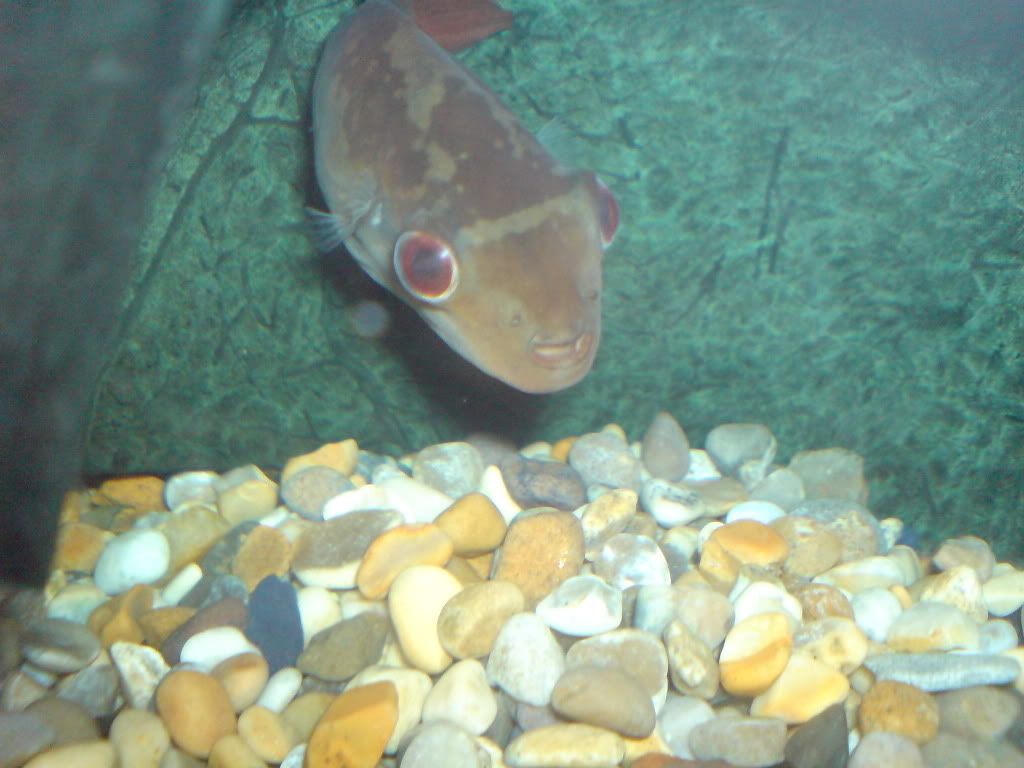 Other fish I'm currently keeping in the brackish tank are a Siamese Tiger, a handfull of Rainbows and a rather beligerant Target Puffer. I also used to have a Ceylon puffer in there but he passed on after eating a dwarf puffer, silly boy!