Hydra is a freshwater coelenterate (but much more commonly referred to as "pest!" by fishkeepers) which has a stalk like body that is usually about 5-7mm long, but can reach 20-25mm in length, and has up to 10 long tentacles on the end. The tentacles can be up to 50mm in length and which hydra use to capture its prey by stinging them, then wrapping and pulling towards its mouth with the tentacles.
Hydra are usually introduced into aquariums with plants or live food. They may multiply very rapidly and coat any available surface. This can most often become a problem in small aquaria where they will eat fry and small fish as well as crustaceans and other invertebrates. Because Hydra can be problematic, try to avoid introducing them by not using live food from ponds and by checking LFS bought live food and all plants carefully before adding them to the tank.
To control these pests, improve hygiene, avoid overfeeding and carry out regular tank maintenance. Some Anabantids like the <a href='http://allfishforums.com/index.php?showtopic=2054' target='_blank'>three-spot gourami</a> and paradise fish (
Macropodus opercularis
) will eat the hydra, but be careful because both the species named above are aggressive!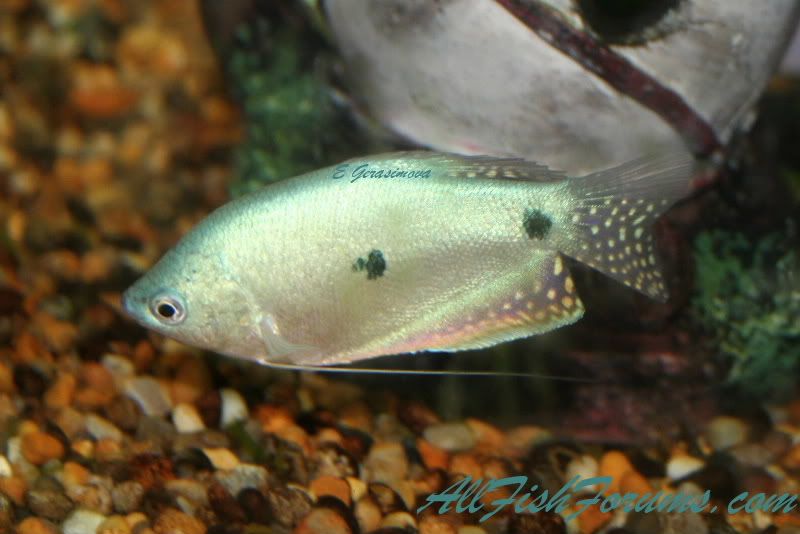 If neither of the species named above is suitable for your aquarium, you can always remove all fish from the tank and raise the temperature to 40C for a few hours, follow by vacuuming the substrate and a large water change... or add salt to the tank to reach a concentration of 0.3-0.5%* for a period of 7 days.
A saltwater equivalent of Hydra is Aiptasia.
* To achieve a concentration of salt of 0.3-0.5%, use 3-5 grams of rock sea salt or aquarium salt per litre of water.